BAG Art Camp 2012, Bergen, Norway
May 29th - June 11th 2012

Artists with experience of /or interest for self organised and artist run practices are invited to apply for participation in BAG Art Camp; an international workshop/ residency for artists from all disciplines, taking place from May 29th to June 11th 2012 in Bergen, Norway.

BAG Art Camp is initiated by members of Bergen Ateliergruppe (BAG). BAG is an artist run studio collective based in Norway's second largest city, Bergen, situated on the west coast of the country. BAG was initiated by emerging artists in 2009. Today BAG houses 15 studios, a project room and a diversity of activities in a warehouse in the container harbour in central Bergen.

In the last decade Bergen has seen a constant growth of artist organised projects such as; art spaces, studio collectives, discussion groups, publications, various forms of talks and presentations. Together these create a vital and lively environment for artists and creative industries in the city.

About Bag Art Camp


By organising projects, meeting points, shows etc outside of the traditional frameworks and institutions for art, artists can work independently of existing structures and hierarchies, and create their own possibilities to communicate their work. In BAG Art Camp participants will use their own practices and interests as a starting point for thinking, discussions and production around this theme.





BAG Art Camp aims to:



exchange ideas behind self organised /artist run practices.


explore the possibilities of individual and collective production/presentation outside the traditional art institutions.




The two week workshop will bring together a group of 15 artists working in various disciplines to share ideas and experiences.

The workshop will include artist talks, individual and/or collective production, discussions and social events, as well as visits to artist run spaces, studio collectives and exhibition openings etc. All participants will be asked to give a 15 minute presentation of their work, at the beginning of the workshop. The workshop will conclude with an event open to the public, where ideas, processes and results will be presented.

Bergen Ateliergruppe is a part of the Triangle Network. Triangle Network is an international network of artists and arts organizations that promotes dialogue, exchange of ideas and innovation within the contemporary visual arts.

Financial conditions
BAG Art Camp will provide lodging, lunch and dinner every day, workshop location, visits to artist run spaces and studios, lectures, discussions and social events.

Artists are responsible for all other expenses, including the costs for travel, visa and materials. BAG Art Camp will be able to assist in applying for travel funding.

The workshop fee is 270 euro. Fee is to be paid at acceptance of invitation to the workshop/residency.





_




Powered by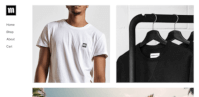 Create your own unique website with customizable templates.